WASHING

✦ Gentle machine wash on cold or warm to maintain softness for cotton sateen, or cold for jersey knit to avoid shrinking.

✦ Turn pillowcases and quilt covers inside out.

✦ Use eco-friendly detergents and use a bit less than the box says.

✦ Don't use bleach or fabric softener as it coats the fibres and damages them.

DRYING

✦ On the line is best but otherwise tumble dry on a low heat setting for a longer time.

✦ Give them a good shake to reduce wrinkles between washing and drying.

IRONING

✦ For a more casual relaxed look, no ironing is needed.

✦ For a wrinkle-free look, turn them inside out and use a warm iron.

STORAGE

✦ Make sure your bedding is completely dry before storing.

✦ Don't store in plastic as it needs to breathe and will smell damp.

✦ Store them out of sunlight, in a cool, dry area – use the drawstring bag to keep everything organised.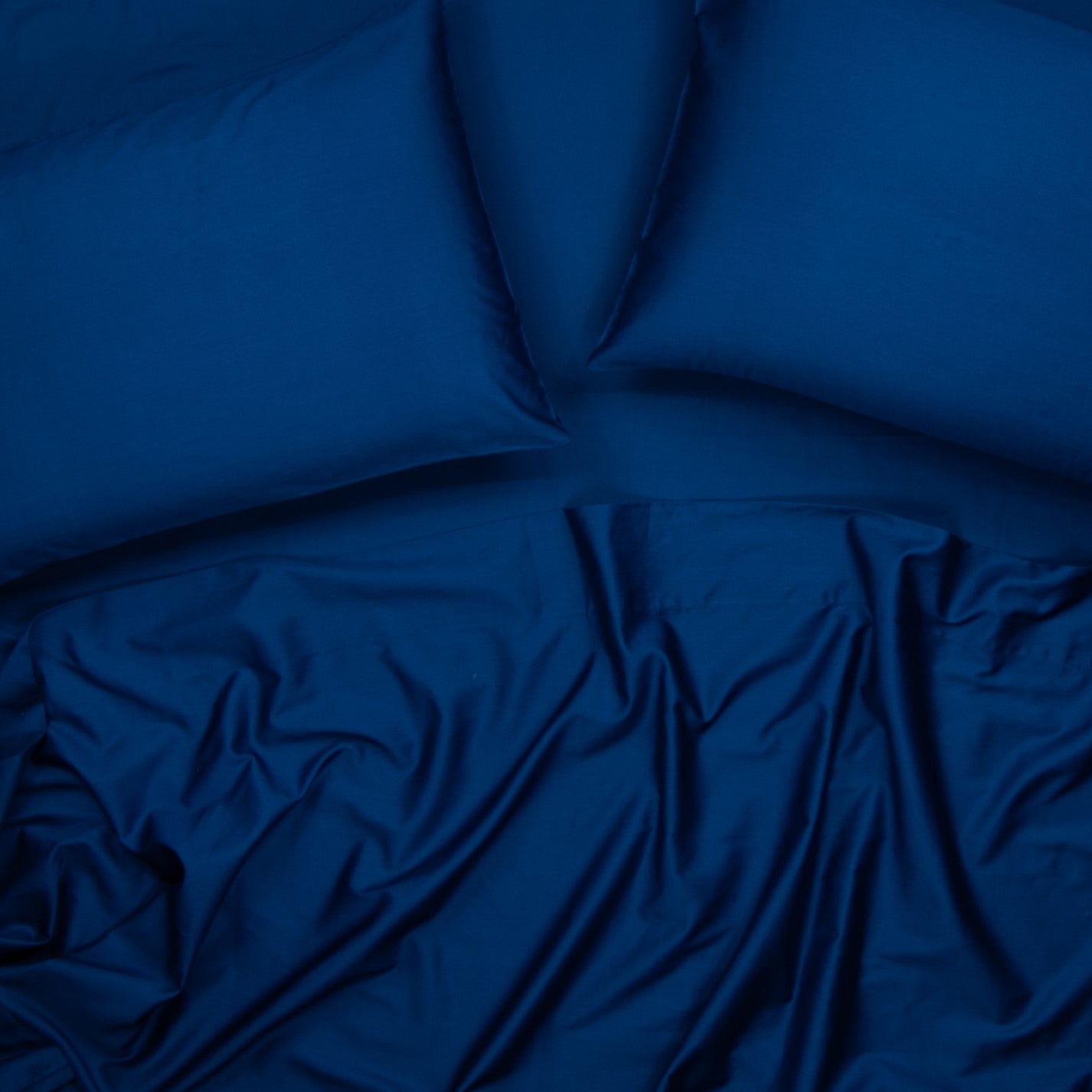 Inside our cotton
There's a lot of good reasons why pure 100% cotton bedding is a classic. Our long-staple organic cotton bedding is more durable than average cotton, gets softer with every wash and is balanced for breathability.
Here's why you should expect better from your sheets...
Good sleep starts with the best sheets
SOFTER WITH EVERY WASH

Organic long-staple cotton and our signature weave means our sheets literally get softer.

BALANCED FOR BREATHABILITY

Not too heavy, not too light – but just right. Perfect for year round comfort, for hot and cool sleepers.

BETTER FOR YOU & THE MAKERS

Each piece meets the highest global organic standards (GOTS certified) and ethical Fairtrade practices.

EVERYDAY DURABLE

Our sheets are designed to last. That's why we back them with a one-year durability guarantee.