Inside our cotton fabric
There's a lot of good reasons why pure 100% cotton bedding is a classic. And as we spend a third of our lives in bed, here's the important things to look for when choosing your next sheet set.
The four hallmarks of quality bedding
Balanced Thread Count
Stuffing in short threads to market high thread count reduces quality

Staple Thread Length
Longer is better for strength and softness


Organic Cotton
More durable, non-toxic and better for the environment

Match the Weave
To suit how you sleep and the look you want
The best sheet thread count?
More threads isn't necessarily more quality
Perfectly balanced for breathability and comfort, our bedding is 300 thread count. Sounds low compared to 1000 thread count? Instead of using all the short fibre bits to thicken out our sheets (and claim the higher thread count number in our marketing), we only use the highest quality long-staple threads.
This gives us a fabric that feels better, will last longer, won't pill and will actually breathe against your skin – no scrappy leftovers here. Now it makes sense why some sheets with high thread count turn to sandpaper after a few washes.
Why long staple cotton?
For bed sheets, long staple cotton is essential to creating the best quality cotton bedding around
Long staple cotton crops grow longer length fibres than regular cotton crops. Differences in cotton length are small, but they make a big impact on the strength, softness and overall quality of the cotton fibres.
A longer fibre length, after spinning and weaving, results in a smoother surface with few exposed fibre ends. It creates a fabric that doesn't pill or tear as much as regular cotton and becomes softer with use and time.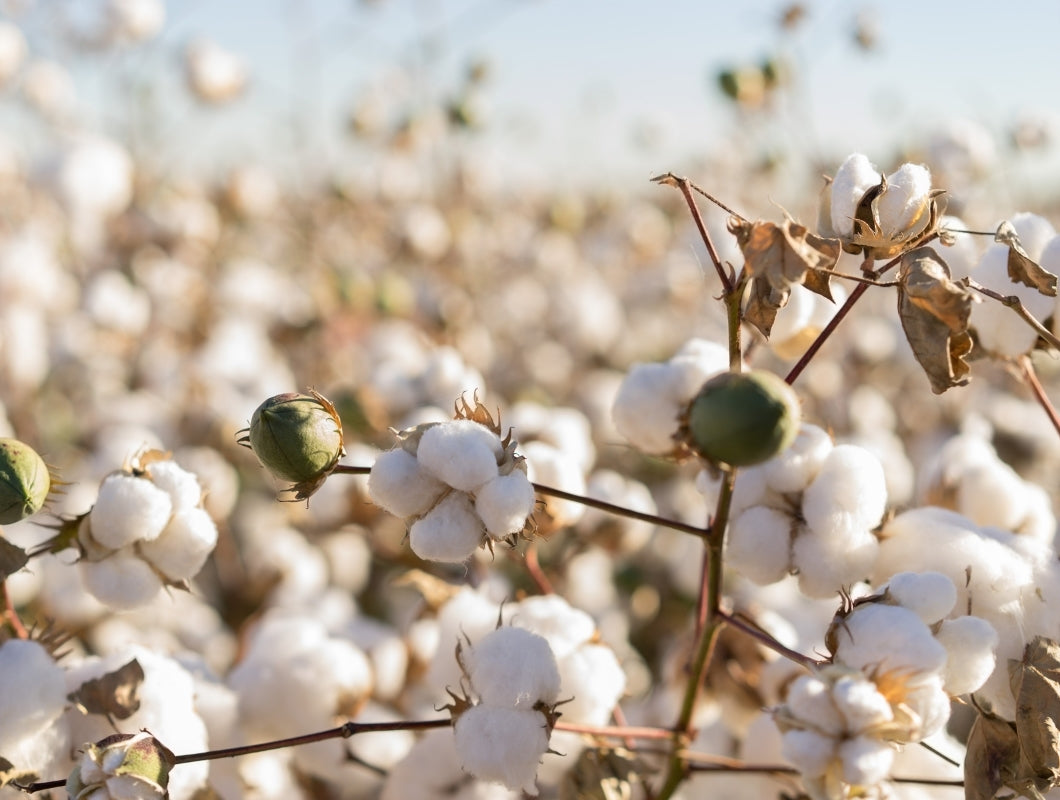 Why organic cotton?
Certified organic cotton is grown without chemical pesticides, herbicides and fertilisers unlike conventional cotton
Conventional cotton is also processed using bleach, toxic dyes and other unhealthy chemicals that contribute to a range of health issues from allergies and eczema to cancer. As chemicals are added to the cotton, the fibres also become more frayed and deconstructed.
However organic cotton, has been grown and manufactured in a natural state which means it doesn't pill as easily, or trap odours the same way and is more durable. It's far more sustainable with a lower carbon footprint, using less water and energy to produce, as well as being safer for workers who come into contact with it.
All our cotton is GOTS Certified and Fairtrade. Learn more
Why sateen weave?
Sateen weave has the hallmarks of what you expect from luxury bedding
Our 100% cotton sateen weave bedding has been designed with pure luxury in mind. The weave organises each yarn by passing them over three yarns, then under one yarn, creating a flatter surface area, which makes it super soft to the touch.
Naturally wrinkle-resistant, sateen also creates a luxurious sheen, which highlights the depth of our beautiful colour range. It also feels heavier as sateen is more tightly woven than some other weaves (like percale), making it ideal for year-round comfort.
Smooth and soft to the touch, it will get softer with use, has a slight sheen and the perfect weightiness you expect from quality bedding.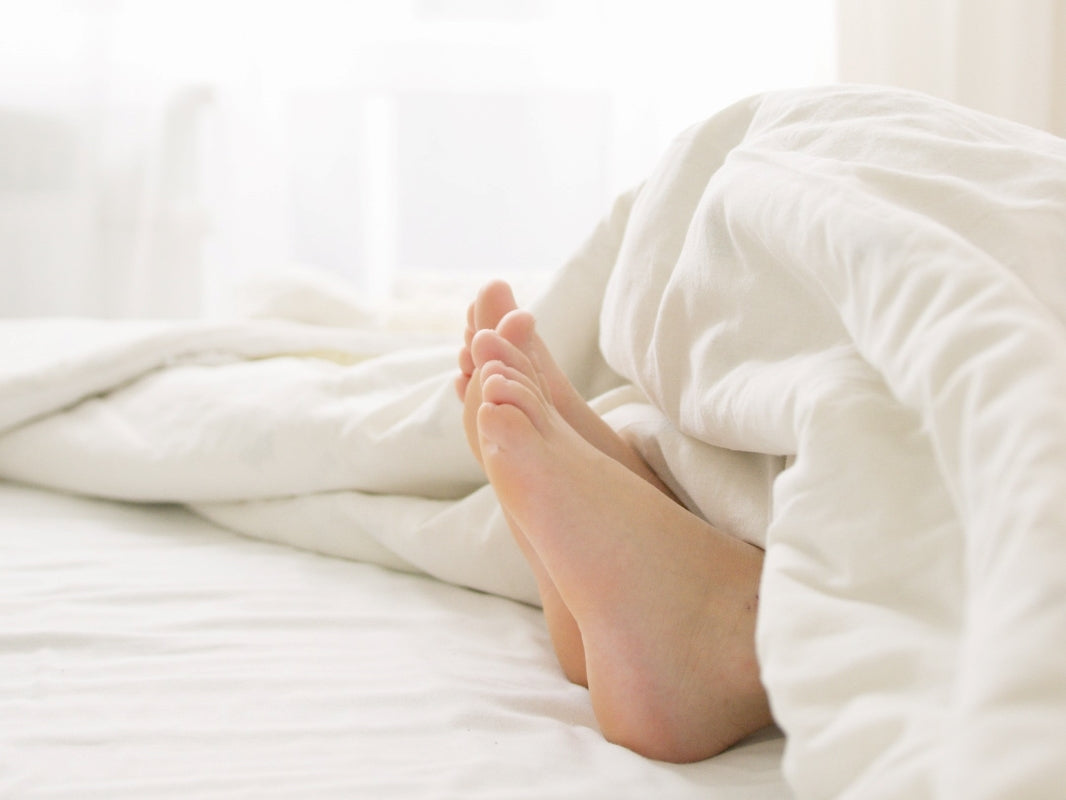 Why jersey cotton knit?
Stretchy soft like a t-shirt and doesn't wrinkle easily – it's super cosy!
Jersey is a single-knit cotton fabric that's known for being stretchy and soft – just like your favourite t-shirt. The sheets don't wrinkle easily and are just as breathable as regular cotton sheets. Made with pure 100% organic cotton, there is a natural elasticity due to the knit, without needing to add stretchy fibres like elastane.
Jersey sheets are known for being stretchy and soft, and release wrinkles more easily than percale (which is a much crisper weave finish). It's a low maintenance fabric and if washed in cold water and dried on a low setting (to avoid shrinking), the softness will last and last.
Expect better from your sheets
We've sweated the details to give you the best sheets in Australia
SHOP NOW
Our 30-Night Good Sleep Guarantee

We know you'll love sleeping on our bedding, but if you don't agree, simply return it and we'll give you a refund.

One-year workmanship warranty

Rest easy knowing you've made a good choice. Any issues with the product quality, we will exchange or give you a refund.